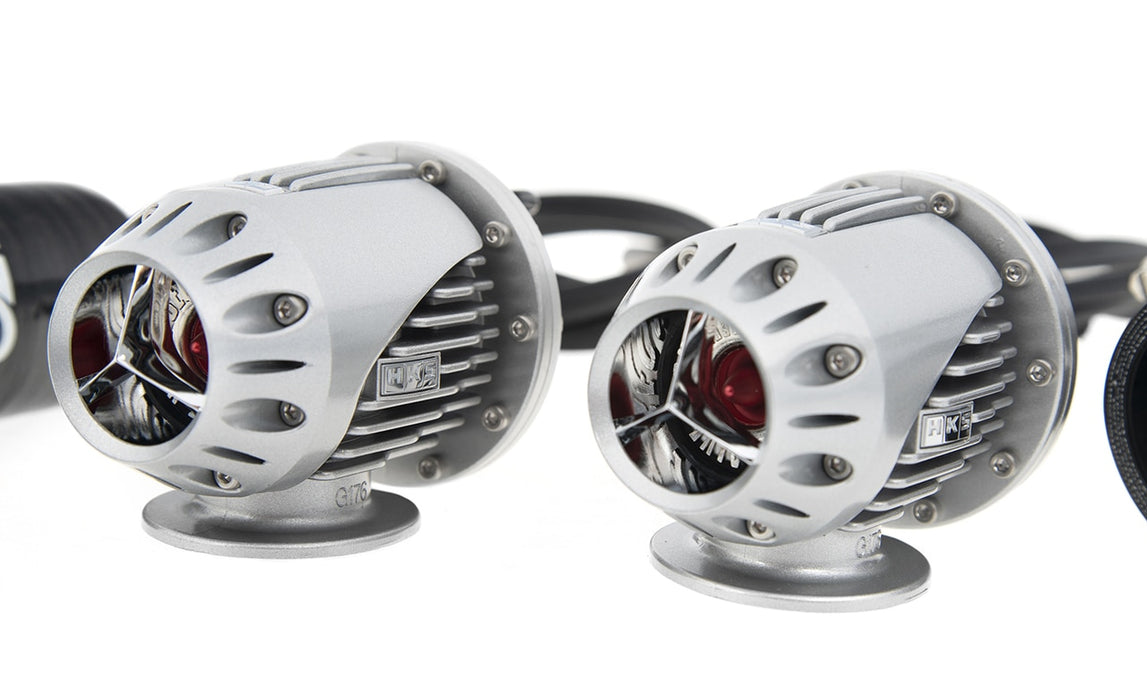 HKS SSQV4 Blow Off Valve Kit for Infiniti Q50 Q60 3.0T VR30DDTT
Save

$66.99
Save

$66.99
Original price
$766.99
-
Original price
$766.99
Q50 & Q60 VR30DDTT BOV Kit allows you to easily install a pair of genuine HKS Super SQV4 blow off valves, using our custom billet aluminum adapter flanges, silicone couplers, silicone vacuum lines and all of the necessary fittings and hardware. The kit includes everything you need to install a pair of HKS SSQV4s in your VR30 powered Q50 or Q60 with no additional modifications.
Not only does this add the signature HKS SSQV "squeal" everyone loves, these help reduce excess boost pressure between the turbo compressor wheel and the throttle body. From the factory, the VR30DDTT has no method of compensating for compressor surge, which means excess boost pressure is forced against the compressor wheel, this can accelerate wear on the turbocharger. For stock boost levels, Nissan has apparently deemed this to be acceptable for the life of the car, but once you crank up the boost, it's only going to get worse. While we would like to point out that some factors in the VR30's design mean that not ALL of the excess boost pressure will be bled off, we do strongly believe that adding BOVs will help extend the life of the turbos, on both stock and modified cars.
The color option only applies to the turbo outlet to intercooler couplers, throttle body couplers and molded vacuum fiitting. All of the silicone lines will come in black.